Advertise Your Business on MHVillage.com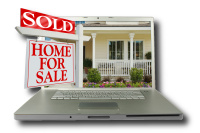 Feature your business on MHVillage.com!
All professional listing accounts include a Company Profile on MHVillage.com. The Company Profile is like your own personal web page within MHVillage.com. It features your listings, and only your listings.
As you enter your first home listing, you will fill out a page of company information. This information will be used to create your very own business web page within MHVillage.com. Your Company Profile page has its own URL address and can be directly found through Google and other search engines.
Your Company Profile is a great place to send prospects to show them all the homes you have available. You can update your page with your company's phone number, hours of operation, directions to your location, a description of your company, and more!
Here are some Company Profiles on MHVillage.com:
Many browsers start by looking for companies that sell manufactured homes in their state. When you list homes on MHVillage.com, your company profile will automatically be listing on this popular page as well:
See examples in Florida or Michigan