Mobile Home Parts, Skirting, Service, Appliances, and Decorating
Welcome to the MHVillage resource page for mobile home parts, services, skirting, appliances, and interior design. Our network of mobile home part stores can provide replacement parts as well as supplies for home improvement projects. Whether you need windows, doors, appliances, interior decorating ideas, or skirting, we can point you in the right direction.
Mobile Home Parts
Mobile Home Skirting, Windows, Doors and Many Other Products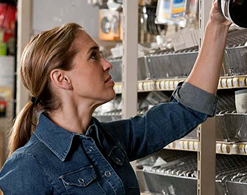 The Mobile Home Parts Store has the largest selection of competitively priced mobile home improvement products available on the internet. Start at their home page to browse plumbing supplies and appliances or check out these other common mobile home parts Windows and Doors, Mobile Home Skirting or Other Mobile Home Parts.
Mobile Home Parts Prior to 1976
MHSupply has a great selection of hard to find replacement parts that you may not be able to find at any other store.
Compact Appliances
Compact Appliance offers many great appliances that will fit in your mobile home. Space efficient, affordable appliances designed with you in mind.
Build.com
One of the largest online Home Improvement Retailers with their 110% low-price guarantee. They offer a one-stop destination for selection, price and excellent customer service.
Mobile Home Movers and Transporters
Click Here for all Listed Movers by State

Florida Mobile Home Movers
Arizona Mobile Home Movers
California Mobile Home Movers