Quick Search
What Others
are Saying:
"We where very impressed with you website. The people that bought the home saw it on Mobile Home Village and several others contacted me and were disappointed that it was already being sold! Were contacted buy the buyers within 1 week of posting on MHVillage. You have a very, very effective website. Thank YOU!!!"
Maxine H.
Casa Grande, AZ
View More

Learn about MHVillage.com!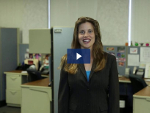 Colony Cove
Hours: Mon - Fri 8 - 6 Sat. 10 - 5 Sun. 12 - 4
See phone→
Office:
(941) 722-7874
Phone:
(941) 722-6683
Fax:
(941) 723-1804
Email:
Contact seller →
Website:
Visit website →
Colony Cove is a resort-style community designed around an active 55+ lifestyle, with waterfront views to spare and a variety of amenities and... See more →
Other Homes from Colony Cove
1979 shultz Mobile Home 2 Beds 2 Baths
Colony Cove Ellenton FL 34222
This listing is not currently active.
Last Listed Price $24,999.00
Date Reported Sold: 09-15-17
Age-Restricted (55+) Community
7312 Queens Way
Ellenton, FL 34222
Serial #S166518A

This home is no longer available.

View homes currently for sale or rent in this area.
1979 Shultz
24' X 48'
2 Bedrooms
2 Bathrooms
10' X 10' Screened Porch
8' X 10' Site-Built Room
Color: Yellow
Trim Color: White
Roof-Over Roof
Vinyl Siding
Soft Panel Ceilings
Panel Walls
Electric Heating
Carport
Storage Shed
Patio
Central Air
Laundry Room
Garbage Disposal
Microwave
Oven
Freezer
Dishwasher
Clothes Washer
Cute Little Cream Puff !!!!
This 2 bedromm 2 bath is a must see!!!!!
Beautifully decorated with new furniture
Located close to community center ...

Home Address
7312 Queens Way
Ellenton, FL 34222

Community Address
Colony Cove
101 Amsterdam Avenue
Ellenton, FL 34222