Quick Search
What Others
are Saying:
"I am surprised by the number of calls I got! In fact, the ONLY calls I got were from folks using MHVILLAGE.COM!!!!"
Jim G.
Apache Junction, AZ
View More

Learn about MHVillage.com!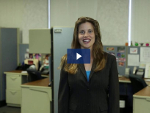 Warrior Homes, Inc.
Hours: Mon-Fri. 8:00 A.M.-5:30 P.M. Sat.9:00-2:00
Directions: inTuscaloosa I20/59, Exit 71A, Hwy 69S 15 miles on the Right
See phone→
Office:
(205) 371-6955
Phone:
(866) 371-6968
Fax:
(205) 371-6959
Email:
Contact seller →
Website:
Visit website →
WE OFFER DISCOUNTS TO ALL RETIRED AND ACTIVE MILITARY AND POLICE CUSTOMERS!! ***Financing available with approved credit,... See more →
Other Homes from Warrior Homes, Inc.
1998 OAKWOOD Manufactured Home 3 Beds 2 Baths
Leased Private Property Tuscaloosa AL 35405
This listing is not currently active.
Last Listed Price $33,900.00
Date Reported Sold: 06-05-17
Leased Private Property
JAMES DRIVE
Tuscaloosa, AL 35405
ALREADY SETUP IN THE HILLCREST/SHELTON AREA
This home is no longer available.

View homes currently for sale or rent in this area.
1998 OAKWOOD
28' X 56'
3 Bedrooms
2 Bathrooms
Metal Roof
Vinyl Siding
Electric Heating
Shutters
Cathedral Ceiling
Has Ceiling Fans
Central Air
Walk-In Closet
Laundry Room
Garden Tub
Oven
Refrigerator
Dishwasher
Clothes Washer
Clothes Dryer
VERY NICE HOME LIKE NEW ALREADY SETUP ON NICE LARGE RENTED SPOT IN THE HILLCREST/ SHELTON AREA. READY TO MOVE IN. BETTER HURRY WON'T LAST!