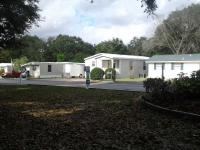 Affordable Family Rentals
Hours: Mon-Fri 8am-7pm Sat 9am-12pm
Directions: 8 communities in Tampa Bay area.
See phone→
Email:
Contact seller →
Website:
Visit website →
Call us now and come in for a tour of our beautiful communities (813) 324-8374. We have eight communities in the Tampa Bay area. Our communities... See more →
Other Homes from Affordable Family Rentals
Manufactured Home 1 Bed 1 Bath
North Rome Mobile Home Court Tampa FL 33604

View Phone #
Make Unknown
14' X 60'
1 Bedroom
1 Bathroom
Color: Tan
Trim Color: White
Metal Roof
Vinyl Siding
Soft Panel Ceilings
Drywall Walls
Electric Heating
4 Ceiling Fans
Central Air
Walk-In Closet
Laundry Room
Oven
Refrigerator
Dishwasher
Lot Rent: $462/Month
This is a great community to live in with large trees and yards. Spacious units. Close drive to Busch Gardens, Lowry Park Zoo, shopping, and attractions. Quick access to nearby exit to I-4. One mile from Walmart. Nearby parks, baseball fields, and dog park. Kelly is excited to talk to you about this home as well as any other homes in our communities - Call her now at (813) 774-8201
We offer some unique financing options. Call and talk with us now to find a plan that works for you (813) 774-8201. A popular plan is with a three year on time lease there can be a 50% credit on the 37th month towards the purchase of your home.


Nearby Cities:
Nearby Communities: