Listing #1823482
Sales Price: $15,500
Rental Price: $1700 / month

Contact Information:
Nick Pentsa
(941) 301-7357
https://www.mhvillage.com/1823482
Home Information:
1985 Town And Country Mobile Home
8 x 35 1 Bed 1 Bath
Lot Rent: $647.00 / month
Utilities: $65.00 / month
Home Location:
Home Address:
Rambler's Rest
1300 North River Rd.Lot# EO24A
Venice, FL 34293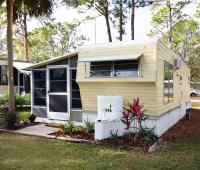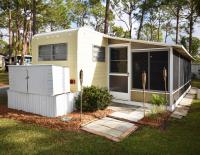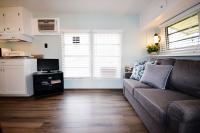 Home Features:
This home includes the following features: metal roof, metal siding, hard panel ceilings, panel walls, electric heating, patio, skylight, window a/c, pantry, sun room, microwave, refrigerator.
Home Description:
Come check out this Rambler's Rest remodeled and furnished home for sale. This unit includes one bedroom, as well as one bathroom with a new skylight, shower and toilet. The remodeled kitchen has all new counter-tops, sink, and faucet. A built in microwave and toaster oven and cook top are included.All cookware,dishes and silverware included. Built-in cabinets provide plenty of storage. This...

See https://www.mhvillage.com/1823482 for more information.