Benefits of listing your home on MHVillage.com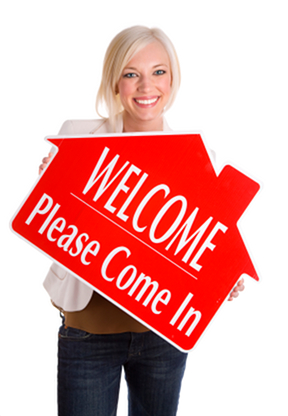 More Experience, More Homes, More Home Buyers!
Created in 2003, MHVillage is the nation's largest and most active website for listing manufactured homes. Homes and communities can easily be found on MHVillage by Google, Yahoo, and other search sites. We currently have more than 29,000 available for sale or rent, and over 50,000 visitors shop at our site every day! No one else even comes close!
No Sales Commission or Additional Hidden Fees
MHVillage has different pricing options for individual home owners (FSBO) and professional home sellers. When you sell or rent the home, you do not owe any additional fee, commissions, or other monies to MHVillage. Furthermore, you are not restricted from using additional brokers or marketing resources. Click here to view our pricing options.
24/7 Advertising with Access to Thousands of Visitors Every Day
Unlike a local newspaper, MHVillage advertises your home to people all across the country - including those looking to relocate! One of our MHVillage customers, Richard from Springfield MO, described it best:
This home was sold to a couple who found our listing though they were living in New York! Fantastic!
Fully Indexed and Searchable by Google, Yahoo and other Search Engines
Today over 74% of home buyers begin their search for a home on the Internet. Google is by far the most used search engine, and our specialists assure your home can be found by Google searches as well as Yahoo and other search engines. Try it for yourself and you will see that MHVillage is on the first page - often the top result.
Multiple Ways Buyers Can Contact You
Do you prefer to have buyers contact you by phone, by email, or both? With MHVillage, you can chose how you want people to get in touch with you. But don't worry! We cloak (hide) your email address on the web site to prevent unauthorized use by spammers or other unscrupulous people. Legitimate leads are processed and emailed to you without revealing your address to the requesting party.
Ability to Create a Wide Advertising "Net"
Every MHVillage listing comes with its own unique listing number and link. Use this to maximize your advertising. For example, newspaper ads are very expensive and can tell buyers only so much. Due to their high cost, you have to measure and weigh every word. Why not increase the effectiveness of your classified ads by including a link to your homes on MHVillage? Then buyers can go to the web site to see full page color ads of all your homes, complete with photos! If you have an account on Myspace, Facebook or have your own website or blog, include a link direct to your MHVillage listing. You can also put the listing number on flyers and yard signs. This is a strategy Gary G. from Chillicothe, OH used:
I advertised locally and told perspective buyers to view the home on MHVillage. That made the sale!
Print Beautiful Full Color Flyers
Why spend time creating flyers, when MHVillage can do the work for you? Each listing contains a "Print Listing" link for a printer-friendly version of your listing. These are great to post in local stores, community clubhouses, and to have on display during open houses.
Advertise Your Open House
Having an Open House? MHVillage has a special feature so you can advertise your big event and get more interested buyers to your home. We'll move your home to the very top of the search results and add a big eye catching display listing the day and times. Also, each listing has a link to an interactive map of your home's location so people can easily get driving directions.
Specially Designed Seller Tools
Whether you are a long time professional in the manufactured housing market, or a home owner looking to sell your first home, MHVillage offers a number of tools to make it easier. Be sure to download the Mobile Home Sellers Guide or the Mobile Home Professionals Guide from the menu bar on the left. Once you list your home, we have additional resources for you. Professionals can receive our Internet Marketing Kit and individual sellers can select our For Sale By Owner kit.
Instant Activation and Edits
Our system is entirely automatic - as soon as you complete your listing, it is online and ready to be found by buyers on MHVillage. (Other web sites can take a week or more.) In addition, your listing can be modified at any time. Change the price, photos, home description or anything else as you see fit; again, your changes will show up instantly.
Free NADA Book Value on Your Home
MHVillage offers a free NADA book value for all sellers listing their home on our site. This can help you determine your price, as most lenders use the NADA book value to determine the maximum loan value for your home. If your sale price is higher than the book value, your buyer will have a difficult time getting a loan. Knowing the maximum book value of your home will help you set a realistic selling price for your home.
After you enter the details about your home in your listing, the information is used to calculate a book value and it is emailed directly to you.
NADA and NADA Manufactured Home Cost Guide are trademarks of the National Automobile Dealers Association and National Appraisal Guides, Inc. respectively. MHVillage, Inc. is not affiliated with either organization.
Inclusion in the ONLY Manufactured Home Listing Exchange (MH/LX)
Enlist the services of local MHVillage Professional Sellers to show and sell YOUR home on YOUR terms! If you choose to participate (it's up to you), the MH/LX allows you to define when, how much, and under what terms you are willing to compensate a professional who helps you sell your home. You decide the dollar amount, conditions, and timing of any compensation. The MHVillage MH/LX gives you access to professional brokers without the restrictions and cost of other programs. Only registered MHVillage professional sellers will be able to see your terms and incentives.
Daily Viewer Statistics
Log in anytime to see how many people are shopping for homes in your area and viewing your home. Your account will also track buyer emails and allow you to add special features like open house promotions.
Mark your home as SOLD
Once your home sells, we make it easy to log into your account and mark your home as Sold! You can make updates and changes to your listing at anytime 24/7 and they will appear instantly on MHVillage.
Need more information on MHVillage?
Have more questions?
Get Info by PDF
To download a PDF file of more information, please click the appropriate link below.