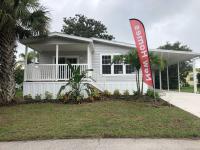 Listing #2104628

$110,300
Lot rent $461 / month

2019 Jacobsen IMP-2421A-507
28 X 48
2 bedroom, 2 bath

419 Costa Rica Dr
Winter Springs, FL 32708
Hacienda Village Co-Op

View photos at www.mhvillage.com/2104628
Beautiful home with park like setting views! This Brand New Jacbosen has two bedroom and two bathrooms. Open floor plan, Large Master bedroom walk in closet, and laundry room. Stainless Steel Applianc...
Listing #2000890
Seller ID #477

$105,000
Lot rent $461 / month

2018 Jacobsen IMPLTD
24 X 48
3 bedroom, 2 bath

477 La Vista Dr
Winter Springs, FL 32708
Hacienda Village Co-Op

View photos at www.mhvillage.com/2000890
Available soon! Just arrived and being finished. Beautiful 3 bedroom home with 2 full baths. This home boast a beautiful front porch, vinyl flooring through out, walk in closets, laundry room and open...