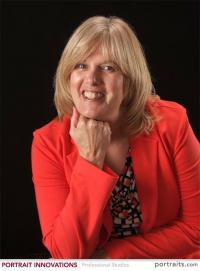 Annette Graley or Sheryl Webster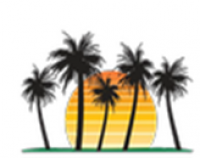 Taylor Resort Homes, LLC
Hours: Open 7 days a week
See phone→
Cell:
(941) 740-2587
Cell:
(210) 416-7629
Email:
Contact seller →
Website:
Visit website →
Taylor Resort Homes, LLC is a licensed and bonded broker for re-sales of manufactured homes on leased lots, license #BH/1115338-1. The Taylor... See more →
Other Homes from Taylor Resort Homes, LLC
1986 TWIN Manufactured Home 2 Beds 2 Baths
Lake Fairways Country Club North Fort Myers FL 33903
Sale Pending
Buy: $30,000
Age-Restricted (55+) Community
9750 Spyglass Ct., #55i
North Fort Myers, FL 33903
Lee County
Serial #TW252FK20782A and TW252FK20782B

96 people like this listing.
55i-LF Beautiful Landscaped Home, Private Lanai, New Kitchen, Lot Rent $749

View Phone #
(941) 740-2587 (Cell)
(248) 884-0730 (Cell)
Ask about home #55i-LF
1986 TWIN
1248 Sq.Ft.
2 Bedrooms
2 Bathrooms
10' X 20' Screened Porch
Color: Sage
Trim Color: Dark Green
Shingled Roof
Metal Siding
Ornamental Brick Skirting
Electric Heating
Carport
Storage Shed
Gutters
Cathedral Ceiling
6 Ceiling Fans
Central Air
Walk-In Closet
Laundry Room
Pantry
Sun Room
Garbage Disposal
Microwave
Oven
Refrigerator
Freezer
Dishwasher
Clothes Washer
Clothes Dryer
Lot Rent: $749/Month
Utilities: $145/Month
Furnished
As you drive up to this property you will notice the different trees, flowers, shrubs, and ground foliage along this quiet street. This spacious, open floor plan home is perfect for entertaining and enjoying the outside. Relax and enjoy the huge lanai that stretches along the back of the home. There are 2 over-size bedrooms with walk-in closets. The custom kitchen has been completely renovated with new pull-out drawers, counters, sink and appliances. There is even cabinet lighting with dimmers. The kitchen also offers a beautiful bay window with a view and natural lighting. The formal dining room has been renovated as well. All the ceiling fans are on remote control as well as the fireplace. There is vinyl flooring throughout this home. New toilets in both bathrooms. The extended laundry/storage unit includes the washer and dryer. There were new single pane windows installed. The home sits on a quiet cul-de-sac and has a low lot rent of $749.00 per month. Call today for your private tour of this beauty.

Home Address
9750 Spyglass Ct., #55i
North Fort Myers, FL 33903

Community Address
Lake Fairways Country Club
19371 North Tamiami Trail
North Fort Myers, FL 33903



Nearby Cities:
Nearby Communities: