Quick Search
Learn about MHVillage.com!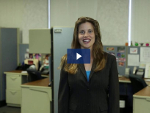 Horizon Land Management
See phone→
Email:
Contact seller →
Horizon Land Co. ("Horizon") excels at creating and maintaining affordable, clean, and desirable land-lease neighborhoods... See more →
Other Homes from Horizon Land Management
1988 Manufactured Home 2 Beds 1 Bath
Whispering Pines Mobile Home Park Ltd. Kent OH 44240
This home is no longer available.

View homes currently for sale or rent in this area.
1988
14' X 70'
2 Bedrooms
1 Bathroom
Two large bedrooms and One bathroom. Includes laundry area with Washer/Dryer and 2 window air conditioners. Front deck and steel steps in back. New hot water tank, new oven, and new front screen door. Contact Rob's Cell #330-968-4169!

Entrance
Typical Street
Home Address
1915 State Route 59 Lot 89
Kent, OH 44240

Community Address
Whispering Pines Mobile Home Park Ltd.
1915 State Route 59
Kent, OH 44240



Nearby Cities:
Nearby Communities: