Quick Search
What Others
are Saying:
"MHVillage was the best thing that we found to sell our home. We had lots of people interested and 95% were because they saw it on MHVillage. Thanks!"
Lee R.
Orlando, FL
View More

Learn about MHVillage.com!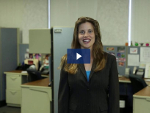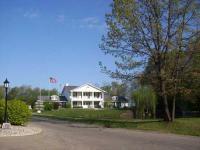 YES! Communities, Inc.
Hours: 8-5 M-F or by appointment!
Directions: 9th St in Oshtemo between I94 & W. Main
See phone→
Phone:
(269) 375-7200
Fax:
(855) 344-8337
Email:
Contact seller →
Website:
Visit website →
Fountain Springs is located on the west side of Kalamazoo, Michigan, in the wooded setting of Oshtemo. We offer easy accessibility to local... See more →
Other Homes from YES! Communities, Inc.
1996 Schult Manufactured Home 3 Beds 2 Baths
Fountain Springs Kalamazoo MI 49009
This listing is not currently active.
Last Listed Price $39,000.00
Date Reported Sold: 01-24-18
1359 Cliff Barnes Drive
Kalamazoo, MI 49009
Kalamazoo
SOLD!! SOLD!! SOLD!! SOLD!! SOLD!! SOLD!! SOLD!! SOLD!! SOLD!! SOLD!!
This home is no longer available.

View homes currently for sale or rent in this area.
1996 Schult
27' X 52'
3 Bedrooms
2 Bathrooms
Shingled Roof
Vinyl Siding
Drywall Ceilings
Papered Walls
Garage
3 Ceiling Fans
2 Skylights
Central Air
Laundry Room
Pantry
Oven
Refrigerator
Dishwasher
Clothes Washer
Clothes Dryer
Lot Rent: $440.00/Month
We are now taking applications for purchase on this beautiful 3 bedroom home. Come and fill out an application today and get pre-approved to buy. Home tours will be available on 1/29/18. This home has a 24x24 attached garage with a handicap accessible ramp.A two year old roof and hot water heater. All appliances included with the purchase of this home. Seller willing to consider offers. Contact Mandy for more details. 269-375-7200
Finance options available.

Home Address
1359 Cliff Barnes Drive
Kalamazoo, MI 49009

Community Address
Fountain Springs
1410 South 9th Street
Kalamazoo, MI 49009



Nearby Cities:
Nearby Communities: