Quick Search
What Others
are Saying:
"This is the best avenue for selling a mfg. home. I had an offer just from the information on this listing and the pictures. Sold and never set foot through the door. Can you ask for anything better than that? It was on the market less than 3 weeks and we closed on it today. Fantastic would recommend to anyone for buying or selling. I am truly pleased with your service, "
Carole K.
Deland, FL
View More

Learn about MHVillage.com!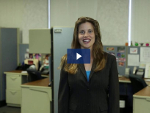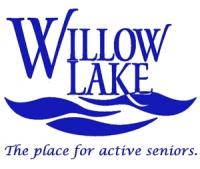 Willow Lake Estates
Hours: Monday-Friday 8a-5p-Sat 10a-4p Sunday 10a-4p
Directions: I-90 & Rte 31 East of Judson University
See phone→
Phone:
(630) 715-4752
Phone:
(847) 742-3620
Email:
Contact seller →
Website:
Visit website →
CHECK OUT OUR NEW HOMES ~ JUST DELIVERED FOR FALL MOVE - IN ~ 6 MONTHS "FREE" LOT RENT ON ALL 2017 NEW HOME PURCHASES - DON'T WAIT-... See more →
Other Homes from Willow Lake Estates
1987 Parkwood Mobile Home 2 Beds 2 Baths
Willow Lake Estates Elgin IL 60123
This listing is not currently active.
Last Listed Price $12,990.00
Date Reported Sold: 10-28-17
Age-Restricted (55+) Community
206 Northshore
Elgin, IL 60123
Serial #PBI433

Beautiful Home in 55+ Community
This home is no longer available.

View homes currently for sale or rent in this area.
1987 Parkwood
26' X 52'
2 Bedrooms
2 Bathrooms
Color: Blue
Trim Color: White
Shingled Roof
Vinyl Siding
Garage
Gutters
Patio
Central Air
Walk-In Closet
Laundry Room
Pantry
Refrigerator
Beautifully landscaped home in need of a little TLC. Within walking distance of the community, heated pool, clubhouse and our private Willow Lake. This home is perfect for the handyman in you. With it's full-sized garage, it is perfect for keeping all of your tools and supplies safe from weather.
Call today! This home will not last long!!!

Home Address
206 Northshore
Elgin, IL 60123

Community Address
Willow Lake Estates
161 West River Road
Elgin, IL 60123