Quick Search
What Others
are Saying:
"We found MHVillage to be very helpful. We had many views and follow up e-mails indicating interest in our home. The interested parties came from all over the USA. This increased the market of potential buyers tremendously."
Willena Y.
Naples, FL
View More

Learn about MHVillage.com!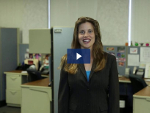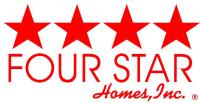 Linda-Lou Curtis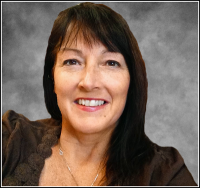 Linda Curtis, Four Star Homes, Inc.
Hours: Monday - Sunday 9am to 9pm
Directions: 2 Blocks north of Walmart on Hwy 441/27
See phone→
Phone:
(352) 678-7395
Fax:
(352) 365-8350
Email:
Contact seller →
Website:
Visit website →
Buying or Selling... We Know Florida! Hello, my name is "Linda Lou" Curtis and I am a top sales agent and mobile home resale specialist... See more →
Other Homes from Linda Curtis, Four Star Homes, Inc.
1977 Manufactured Home 2 Beds 2 Baths
Mid Florida Lakes Leesburg FL 34788
This listing is not currently active.
Last Listed Price $20,000.00
Date Reported Sold: 10-30-17
Age-Restricted (55+) Community
120 pine tree drive
Leesburg, FL 34788
BEAUTIFUL SPACIOUS HOME WITH OVERSIZED WORKSHOP IN WATERFRONT COMMUNITY
This home is no longer available.

View homes currently for sale or rent in this area.
1977
24' X 48'
2 Bedrooms
2 Bathrooms
Roof-Over Roof
Electric Heating
Carport
Storage Shed
Gutters
Thermopane Windows
Has Ceiling Fans
Central Air
Laundry Room
Sun Room
Garbage Disposal
Microwave
Oven
Refrigerator
Dishwasher
Clothes Washer
Clothes Dryer
Lot Rent: $565/Month
BEAUTIFUL SPACIOUS HOME WITH OVERSIZED WORKSHOP IN WATERFRONT COMMUNITY
Bring your boat, fishing pole and bathing suits. Time to truly start enjoying Florida! You will love this beautiful well maintained home. Subfloors were recently updated throughout home Large master BR has newly installed thermopane windows. Very nice Florida room on raised slab to enjoy the evening air. OVersized workshop includes a roll up door for easy golf cart parking. Includes one year home warranty on major appliances. Fun, active community and pet friendly too! Very attractive LB8310

Home Address
120 pine tree drive
Leesburg, FL 34788

Community Address
Mid Florida Lakes
200 Forest Drive
Leesburg, FL 34788



Nearby Cities:
Nearby Communities: