Quick Search
What Others
are Saying:
"MHVillage helped us to sell our home fast. We had many inquiries and it sold to the first person that came to see it. Thanks MHVillage!"
Jerry K.
Blairsville, PA
View More

Learn about MHVillage.com!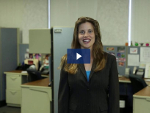 Warrior Homes, Inc.
Hours: Mon-Fri. 8:00 A.M.-5:30 P.M. Sat.9:00-2:00
Directions: inTuscaloosa I20/59, Exit 71A, Hwy 69S 15 miles on the Right
See phone→
Office:
(205) 371-6955
Phone:
(866) 371-6968
Fax:
(205) 371-6959
Email:
Contact seller →
Website:
Visit website →
WE OFFER DISCOUNTS TO ALL RETIRED AND ACTIVE MILITARY AND POLICE CUSTOMERS!! ***Financing available with approved credit,... See more →
Other Homes from Warrior Homes, Inc.
2017 PHOENIX V Manufactured Home 3 Beds 2 Baths
Dealer Lot Moundville AL 35474
2017 PHOENIX V
16' X 80'
3 Bedrooms
2 Bathrooms
Shingled Roof
Vinyl Siding
Drywall Ceilings
Electric Heating
Shutters
Thermopane Windows
Has Ceiling Fans
Fireplace
Central Air
Walk-In Closet
Laundry Room
Garden Tub
Oven
Refrigerator
Dishwasher
BRAND NEW 2017 "THE PHOENIX V". VERY WELL BUILT CUSTOM HOME. MUST SEE!