Quick Search
What Others
are Saying:
"Excellent Website. In this market, it was the only way to go. Kudos to MHVillage"
Leonard S.
Fordoche, LA
View More

Learn about MHVillage.com!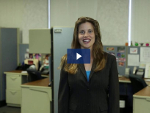 Warrior Homes, Inc.
Hours: Mon-Fri. 8:00 A.M.-5:30 P.M. Sat.9:00-2:00
Directions: inTuscaloosa I20/59, Exit 71A, Hwy 69S 15 miles on the Right
See phone→
Office:
(205) 371-6955
Phone:
(866) 371-6968
Fax:
(205) 371-6959
Email:
Contact seller →
Website:
Visit website →
WE OFFER DISCOUNTS TO ALL RETIRED AND ACTIVE MILITARY AND POLICE CUSTOMERS!! ***Financing available with approved credit,... See more →
Other Homes from Warrior Homes, Inc.
2017 CLAYTON Manufactured Home 3 Beds 2 Baths
Dealer Lot Moundville AL 35474
2017 CLAYTON
14' X 70'
3 Bedrooms
2 Bathrooms
Shingled Roof
Vinyl Siding
Drywall Ceilings
Electric Heating
Shutters
Cathedral Ceiling
Has Ceiling Fans
Central Air
Walk-In Closet
Laundry Room
Garden Tub
Oven
BRAND NEW 2017 CLAYTON HOME JUST IN. BEST DEAL ANYWHERE!