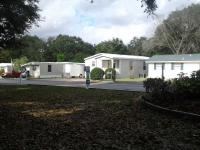 Affordable Family Rentals
Hours: Mon-Fri 8am-7pm Sat 9am-12pm
Directions: 8 communities in Tampa Bay area.
See phone→
Email:
Contact seller →
Website:
Visit website →
Call us now and come in for a tour of our beautiful communities (813) 324-8374. We have eight communities in the Tampa Bay area. Our communities... See more →
Other Homes from Affordable Family Rentals
0 Manufactured Home 3 Beds 2 Baths
Valrico Family Community Valrico FL 33594

View Phone #
0
840 Sq.Ft.
3 Bedrooms
2 Bathrooms
Color: Tan
Trim Color: Brown
Shingled Roof
Vinyl Siding
Soft Panel Ceilings
Drywall Walls
Electric Heating
2 Ceiling Fans
Window A/C
Pantry
Oven
Refrigerator
This is a great community to live in with large trees and yards. Spacious units. Close drive to shopping, mall, movie theater, and attractions. Quick access to state road 60. Caroline is excited to talk to you about this home as well as any other homes in our communities - Call her now at (813) 381-3412
Home Address
Valrico 1221 N. Valrico Rd.
Valrico, FL 33594

Community Address
Valrico Family Community
1221 North Valrico Rd.
Valrico, FL 33594



Nearby Cities:
Nearby Communities: