Quick Search
What Others
are Saying:
"The people who bought the home saw the listing on MHVillage and the home sold within 4 days of listing the home. Thank You."
Clive o.
Cedar Crest, NM
View More

Learn about MHVillage.com!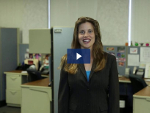 River View Hills, LLC
Directions: Hwy 175 to Bonduel West to McArthur Rd
See phone→
Email:
Contact seller →
Website:
Visit website →
UPSCALE COUNTRY LIVING, LARGE ENOUGH TO SERVE SMALL ENOUGH TO CARE FAMILY OWNED & MANAGED
Other Homes from River View Hills, LLC
Skyline Forest Brook Manufactured Home 3 Beds 2 Baths
Sunny Creek Reeseville WI 53579
Skyline Forest Brook
1216 Sq.Ft.
3 Bedrooms
2 Bathrooms
Color: Tan
Trim Color: White
Shingled Roof
Vinyl Siding
Drywall Ceilings
Drywall Walls
Gas Heating
Deck
Thermopane Windows
Cathedral Ceiling
Has Ceiling Fans
Walk-In Closet
Laundry Room
Garden Tub
Garbage Disposal
Oven
Refrigerator
Dishwasher
Lot Rent: $215.00/Month
Prop Taxes: $TBD/Month
This home is located in a newer, upscale manufactured home community 30 minutes northeast of Madison, off highway J in Reeseville, WI. Large lots so a garage can be added. Beautiful new home with a center kitchen, living room, large walk-in closet in the master bedroom. All in a quiet, country setting. Low lot rent makes this home very affordable. Call today for a personal showing 920-927-7374, don't miss out.
Home Address
110 Cedar Drive
Reeseville, WI 53579

Community Address
Sunny Creek
100 Pine Drive
Reeseville, WI 53579



Nearby Cities:
Nearby Communities: