Listing #1952330
Sales Price: $500

Contact Information:
Marlowe Soyangco
MHC Capital Real Estate Investments
(626) 653-2745
Ask about home #043
https://www.mhvillage.com/1952330
Home Information:
Mobile Home
12 x 66 2 Beds 2 Baths
Seller's Home ID: 043
Lot Rent: $302.25 / month
Taxes: $3 / month

Home Location:
Home Address:
New Village Estates
430 South Byron #1
Homer, MI 49245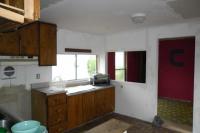 Home Features:
This home includes the following features: roofover roof, vinyl siding, drywall ceilings, drywall walls, gas heating.

A very good buy for the handyman. With two bedrooms and two baths, this can become your dream home.

See https://www.mhvillage.com/1952330 for more information.