Listing #1846746
Sales Price: $31,500

Contact Information:
Kay Johnson
WESTERN HERITAGE MOBILE HOMES SALES
(909) 941-3530
https://www.mhvillage.com/1846746
Home Information:
1975 Buddy Mobile Home
12 x 60 2 Beds 1 Bath
Serial Number: 0471748K
DOH Number: CAL008004

Lot Rent: $540 / month

Home Location:
Home Address:
Capri Rialto MHE
200 San Bernardion Rd #56
Rialto, CA 92376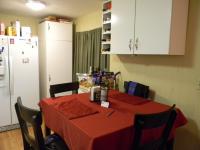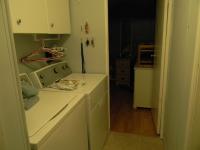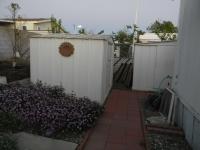 Home Features:
This home includes the following features: metal roof, metal siding, soft panel ceilings, panel walls, gas heating, carport, storage shed, deck, patio, window a/c, walk-in closet, oven, refrigerator, clothes washer, clothes dryer.
This home is really cute and has a very large private yard! Kitchen is up front, room for table!
Living room is good size and homeowner has put in laminate flooring. Small second bedroom. Large master bedroom, walk in closet! Bathroom is good size and very nice! Washer and Dryer in the hall way, nice back door owner installed. Two good size sheds and lots of room to garden! Nice porch and deck behind the porch, it's a great home form someone! Maybe you!
For appointment call KAY JOHNSON 909-941-3530 or 909-202-7726
One small pet welcome!
See https://www.mhvillage.com/1846746 for more information.