Listing #1790138
Sales Price: $9,250

Contact Information:
Daniela Sherrod
All Florida Mobile Home Sales
(727) 601-8387 (Cell)
https://www.mhvillage.com/1790138
Home Information:
1981 NOBI Manufactured Home
648 sq.ft. 2 Beds 1.5 Baths
Lot Rent: $445.00 / month

Home Location:
Home Address:
Tyrone Village
13618 N Florida Ave, Lot 54
Tampa, FL 33613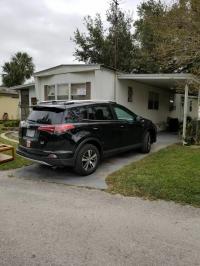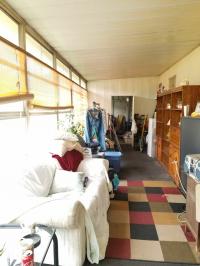 Home Features:
This home includes the following features: metal roof, metal siding, hard panel ceilings, panel walls, electric heating, carport, window a/c, laundry room, microwave, oven, refrigerator, clothes washer, clothes dryer.
Residents of Tampa, Florida in the Tyrone Village community enjoy the benefits of being within 5 miles of metropolitan Tampa, and many malls and shopping plazas and appreciate their close proximity to tranquil beaches, area shopping, medical facilities and transportation services. Tyrone Village is pet-friendly and offers amenities including horseshoe pits, picnic area, shuffleboard courts, a community swimming pool and spacious clubhouse for social gatherings.
This Tyrone Village 1981 -2 bedroom, 1 1/2 bath home is FULLY FURNISHED and turn-key...just bring your toothbrush and clothes and settle into the Florida lifestyle. Nice...
See https://www.mhvillage.com/1790138 for more information.