Free MHVillage Guide to Selling Your Mobile Home
Looking to sell your mobile home? MHVillage would like to help. For a limited time, we are offering our Mobile Home Seller's Kit for FREE. Your kit will contain: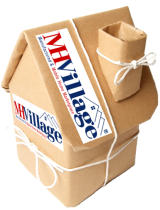 "Seven Costly Mistakes that Most Sellers Make"
(And How You Can Avoid Them)
"Present Your Home Like a Pro"
(17 secrets to making buyers fall in love at first sight!)
A large 15" by 20" full color For Sale by Owner sign
A sample mobile home purchase agreement
A sample seller's disclosure statement
Financing and insurance information and much more. . .
Send my kit to: