What is this home REALLY worth?
Using our extensive database of local, similar, and recently sold homes along with local homes currently listed for sale, we are able to calculate a precise sales price range for any manufactured home in America.
Then, to help you negotiate your very best deal, we also share with you detailed and up-to-date information about your local market, including:
A list of local manufactured homes currently on the market - AND their current asking prices
A list of recently sold manufactured homes in your area - AND what they actually sold for
A manufactured home community list for your entire area
Local sold and for sale home statistics by zip code
Nearby lenders, dealers, and other manufactured home service providers
and much more... (View sample report.)
Asking Price - $73,000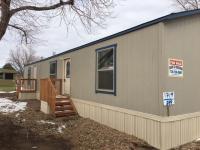 2018 0
2 bed 2 bath 16 x 60
Friendly Village Of Aurora
Your custom report will be emailed to you within 20 minutes.
DO NOT EVEN CONSIDER MAKING AN OFFER UNTIL YOU KNOW WHAT THIS HOME IS REALLY WORTH!