FAQs: How does MHVillage.com work?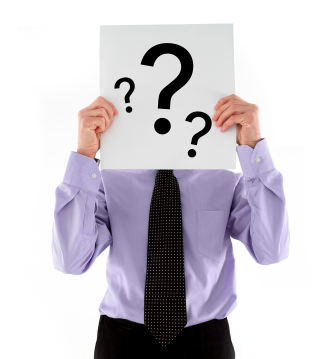 Why list with MHVillage?
Created in 2003, MHVillage is the nation's largest and most active website for listing manufactured homes. Homes and communities can easily be found on MHVillage by Google, Yahoo, and other search sites. We currently have 28,105 homes available for sale or rent, and over 30,000 visitors shop at our site every day! No one else even comes close!
What does it cost?
MHVillage has different pricing options for individual home owners (FSBO) and professional home sellers. When you sell or rent the home, you do not owe any additional fee, commissions, or other monies to MHVillage. Furthermore, you are not restricted from using additional brokers or marketing resources. Click here to view our pricing options.
How do I get started?
Getting started is easy! We have a simple online form to enter the information about your home, including details like the selling price, address, year of home, and more. You will also have the choice of selecting whether the home is for rent, for sale, or both. During this process you will create an account which will let you edit your listing at anytime.
After submitting the home information you can also add photos. Each listing includes at least two photos; Premium listings can have unlimited photos. Don't have photos right now? Don't worry - they can always be added at a later time.
What information do I need to list my home?
There are a few pieces of information required to list your home on MHVillage - the address of the home, year, home size, bedroom and bath count, etc. We created a form to help individual sellers gather the information necessary to list a home on MHVillage. Download our MHVillage listing checklist.
If I don't want to do it online, can I mail the information on my home?
Absolutely! We have a form with complete instructions that you can print, fill out, and mail in - along with your photos.
Click here to download and print our List by Mail form.
How do I know how to price my home?
MHVillage offers a free NADA book value for all sellers listing their home on our site. This can help you determine your price, as most lenders use the NADA book value to determine the maximum loan value for your home. If your sale price is higher than the book value, your buyer will have a difficult time getting a loan. Knowing the maximum book value of your home will help you set a realistic selling price for your home.
After you enter the details about your home in your listing, the information is used to calculate a book value and it is emailed directly to you.
NADA and NADA Manufactured Home Cost Guide are trademarks of the National Automobile Dealers Association and National Appraisal Guides, Inc. respectively. MHVillage, Inc. is not affiliated with either organization.
How do I add photos to my listing?
MHVillage makes it easy to upload digital photos from your computer. Add descriptions to each photo to really sell your home, for example: Beautiful Lake View. All listings include at least two photos; Premium listings include unlimited photos.
When is the listing active and what if I want to make changes?
Our system is entirely automatic - as soon as you complete your listing, it is online and ready to be found by buyers on MHVillage. (Other websites can take a week or more.) In addition, your listing can be modified at any time. Change the price, photos, home description or anything else as you see fit; again, your changes will show up instantly.
Can I see how many people are looking at my listing?
Absolutely. You can log in anytime to see how many people are shopping for homes in your area and viewing your home. Your account will also track buyer emails and allow you to add special features like open house promotions.
What do I do when the home sells?
Simply log into your account and mark your home as sold! You can make updates and changes to your listing at any time 24/7 and they will appear instantly on MHVillage.
Can I cancel at any time?
Absolutely! You can easily cancel any time, online, 24 hours a day. There are no cancellation fees.
Need more information on MHVillage?
Have more questions?
Remember - selling your home on MHVillage is easy!
Create an account
Tell us about your home
Add photos (do it now or add them later)
Advertise your home on the nation's largest website for buying or selling manufactured homes today!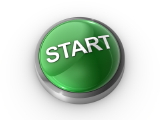 Get Info by PDF
To download a PDF file of more information, please click the appropriate button below.